SITTAUNG CO., LTD was incepted in June 2016 with the purpose of providing new energy solutions to the underserved off-grid communities in Myanmar.
Electricity plays a vital role in a country's development and we wish to be part of the solution as Myanmar opens up to the rest of the world. Since inception, we have successfully electrified more than 2000 households in Karen state, Myanmar. Our solutions have been well received by the local off-grid communities and we foresee that the demand for our systems and solutions offered will rise exponentially in the coming years.
We have a strong technical teams and management teams who have a wealth of knowledge in new energy field as well as from organizational management to people management. We are excited to be part of the Myanmar's ever-changing business landscape and promote fair competition and leveled playing filed for all our associates.

Vision
Our vision is to become the most trusted local trade & new energy solution provider in Myanmar.

Mission
Our mission is to design and implement economically viable yet technically advanced solutions to our customers.

Our Values
Our core values are (PTI) People, Technology, Integrity:
We value our people (Our employees & customers), we see our employees as assets rather than liabilities. We will train our employees so that they can provide the much-needed services required by our customers. We will build our organization from ground-up whereby our main focal point is our customers' satisfaction.
We aim to provide avantgarde solutions which are market ready and tested to our customers' satisfaction so that our customers can enjoy the most progressive technology with no compromises on quality.
Integrity plays an important role within our organization and also with our customers. We aim to build trust, honesty, reliability-based relationship with our people for a long-term business corporation which fosters a rather win-win than a zero-sum relation.
Sittaung Company Limited ORG Chart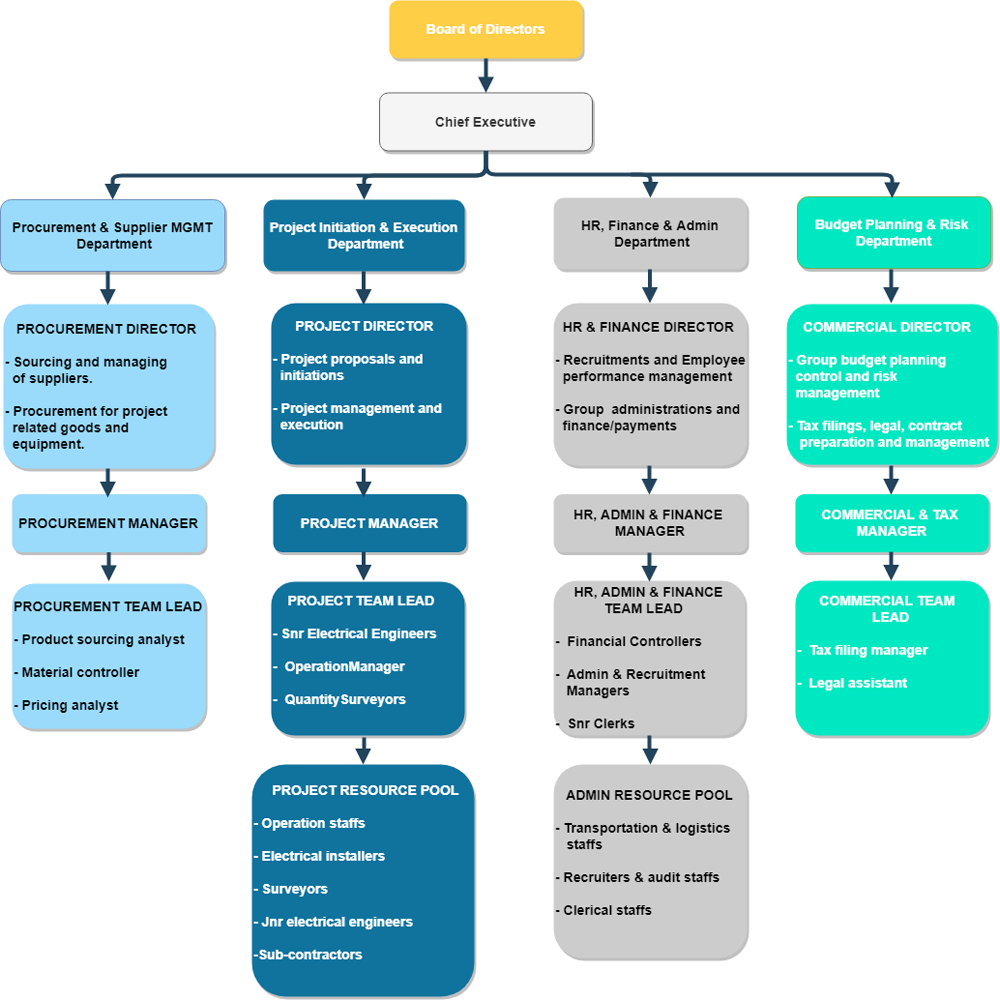 DICA Registration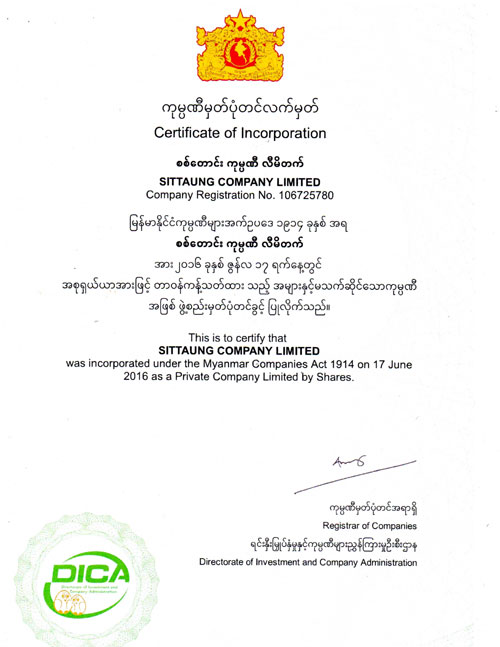 Company Information
| | | |
| --- | --- | --- |
| Registration Number | Registration Date | Status |
| 106725780 | 17/06/2016 | Registered |
| Company Type | Foreign Company | Small Company |
| Private Company Limited by Shares | No | Yes |
| Principal Activity | Date of Last Annual Return | Previous Registration Number |
| - | - | 1024/2016-2017(YGN) |
Address
| | |
| --- | --- |
| Registered Office In Union | Shwe Laung Street,, Building No.(62), (6th) Floor, Sanchaung Township, Yangon Region,, Myanmar |
Share Capital Structure
| | |
| --- | --- |
| Total Shares Issue by Company | Currency of Share Capital |
| 500 | MMK |
| | | | | |
| --- | --- | --- | --- | --- |
| Class | Description | Total Number | Total Amount Paid | Total Amount Unpaid |
| ORD | Ordinary | 500 | 5,000,000 | 0 |